Home and Family
K-State Research and Extension is a leader in providing research-based information and education for creating strong, healthy Kansas communities. We strive to improve family relationships, develop consumer and financial management skills and help Kansans balance the demands of work, family and community.
Use the links to your left for more information about family nutrition, parenting, food safety, Medicare and aging, and other important topics.
New Resources:
Building a Sound Spending Plan -
Do you have your eye on a significant purchase you'd like to make? With enough patience, consistent income and a solid budget (a.k.a. spending plan), you can get there! Your first step is to figure out where your money is going and what you are spending it on. Use a Monthly Cash Flow Worksheet to see what your spending habits are. Download the worksheet and get started - click HERE!
Sound Living Podcasts:
Reducing Added Sugar Intake with Sandy Proctor, K-State Research and Extension Nutrition Specialist - click HERE
Healthy and Safe Food Pantries
Want to help make sure our local food pantries are stocked with healthful food this winter? For a comprehensive list of healthy ideas, check out the "Stocking a Healthy Food Pantry Checklist" created by University of Wisconsin- Extension.
Check out the entire Donating Safe and Nutritious Food to Food Pantries fact sheet by Dr. Londa Nordike - click HERE!
Upcoming Events:
Strengthening Families 7-17 Program

SFP 7-17 is being offered in the Spring of 2019. The 11-session class will meet weekly on Tuesdays. Each class session lasts 1.5 hours and will include a take home video component for parents and their children. Parents are encouraged to bring their children who fall in the age range of 7 to 17. However, child care will not be provided for children under the age of 7.
Class Information:
Dates: Each Tuesday beginning February 5 thru April 16
Time: 3:00– 4:30 p.m.
Location: Dorothy Bramlage Public Library Classroom
230 W 7th St
Junction City, KS
Cost: $8/session for single, $12/session for couple; $40/class for single, $60/class for couple (cash only on site or debit/credit card plus service charge at the Geary County Extension Office.) Registration includes printed materials, resource guide, and light snacks. Registration forms are available at the Geary County Extension office, 119 E. 9th Street, Junction City, Kansas ir download a registration form - click HERE!
Complete and submit registration form by: January 29, 2019. A minimum of 6 parents/guardians are required for this class to hold the class.
For more information contact Deb Andres, Family & Consumer Sciences Agent, Geary County K-State Research and Extension, 785-238-4161.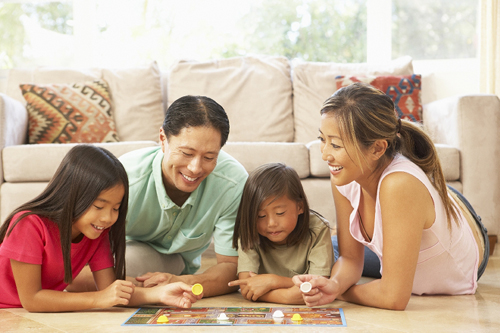 Save