Home and Family
K-State Research and Extension is a leader in providing research-based information and education for creating strong, healthy Kansas communities. We strive to improve family relationships, develop consumer and financial management skills and help Kansans balance the demands of work, family and community.
Use the links to your left for more information about family nutrition, parenting, food safety, Medicare and aging, and other important topics.
New Resources:
Quick Meals for Busy Families 2021 Coming Soon!
Registration is open for the Quick Meals for Busy Families II online class!!
In this 4-part class, participants will learn food preparation skills, create healthy and delicious meals, and develop skills in working with a slow cooker. Register soon - the class is limited to 25 households. This program is grant-funded through the American Association of Family and Consumer Sciences (AAFCS) and Live Well Geary County Blue Cross/Blue Shield Pathways Grant. It is co-sponsored by Geary County K-State Research and Extension, Konza Prairie Health Clinic, and Live Well Geary County. You can register online for the class at:
Walk Kansas 2021:
Are you looking for a way to work off the stiff joints and lower back pain caused by an inflated online meeting schedule? K-State Research and Extension can help you with that with the annual Walk Kansas program.
Save the date for 2021 Walk Kansas! This program will begin March 28 and go through May 22, 2021. It won't be long before registration opens for Geary County Walk Kansas 2021. Start thinking about who you want to have on your 6-person team and keep an eye out for more information to be posted on this website.
Donating to Food Pantries
With the holiday season approaching, you may be considering food donation as part of your giving plans. Good for YOU! Take your giving to the next level by donating safe and healthy food that will contribute to the health and wellness of those who receive it. To find out more, click HERE!
Family Communication Plan: Emergencies can happen at any time and catch your family off-guard. By taking a few steps to plan for the unpredictable, you can reduce the amount of stress and anxiety that often accompanies an emergency. A valuable tool for planning is the Family Communication Plan that will guide your familiy in having a discussion to determine who to call and where to meet, should the family be separated. You can download this helpful resource HERE!
Handwashing for Health: Something as simple as hand washing can help keep you and your family safe and healthy. You can download a hand washing poster HERE to remind children and adults how to wash their hands to stay healthy and safe from COVID19! For a quick video review, click HERE!
Homemade Face Masks: The Centers for Disease Control and Prevention (CDC) has published a fact sheet on Do It Yourself face masks for general public use. Their guidance reminds us that homemade face masks DO NOT replace medical grade masks but do offer an extra level of protection for the general public as COVID-19 continues to be a public health pandemic. Click HERE to read this important information from the CDC.
Our colleagues at Oklahoma State University Extension have created a series of videos helping consumers understand the limitations of homemade masks while providing guidance on how to construct a quality mask for general public use. You will find the play list HERE.
Strengthening Families Protective Factors Framework: Protective factors are characteristics or strengths of individuals, families, communities or societies that act to mitigate risks and promote positive well-being and healthy development. Most often, we see them as attributes that help families to successfully navigate difficult situations. What a better time than now to learn more about these protective factors and discover ways you can develop them in your family relationships? A quick read fact sheet on the Framework can be downloaded HERE. Check out the fun family activities that promote the protective factors in families found on the Family Life tab.
MyPlate.gov has a wealth of activities for children and families. Learn more about healthy eating, portion control, food preparation, food safety, and physical activity. Get started by downloading a MyPlate crossword puzzle HERE. Check your answers by looking at the crossword puzzle key on the Family Life tab! Then, go to the MyPlate activities website for more fun.
Sound Living Podcasts:
A Need for Connection: There's no question that COVID-19 poses a serious health risk for those who test positive for the virus. However, we're starting to see evidence that its health impact extends beyond the virus itself. Research shows that social isolation – especially among older adults and teenagers – is causing an increased level of stress, depression and anxiety. K-State Research and Extension adult development and aging specialist Erin Yelland and Extension youth development specialist Elaine Johannes explain how these two age groups can help one another by finding creative ways to stay connected. To listen to this podcast, click HERE!
Building Resiliency in Children: Research has identified a set of factors that can help children achieve positive outcomes in the face of significant adversity. Kansas State University assistant professor and Extension child development specialist Bradford Wiles says that when communities and families strengthen these factors they optimize resilience across multiple areas. Listen to his podcast by clicking HERE!
COVID-19 and Food Safety: Just like you, we have a lot of questions about how to manage our new reality in this sudden, new era of physical distancing, self quarantining, and trying to flatten the curve of COVID-19's spread in Kansas.
Lucky for us, K-State Research and Extension has experts in a wide array of subjects that have a direct impact on our lives. And here on The Extension Files, we're going to do our best to bring you as many of those experts as we can and learn from their unbiased research and expertise so we can cope while we're cooped up.
Guests for this episode:
Londa Nwadike, assistant professor and extension consumer food safety specialist with a unique joint appointment for Kansas State University and the University of Missouri. She works at K-State's Olathe campus and Mizzou's Jackson County office.
Karen Blakeslee is the coordinator of the Rapid Response Center for K-State Food Science faculty as well as Human Nutrition faculty to answer questions about food. She is a member of the Department of Animal Sciences and Industry in the College of Agriculture and is based in Manhattan.
Strengthening Families 7-17—Meeting weekly on Tuesdays from 4:00—5:30pm beginning January 21 thru March 31 at the Dorothy Bramlage Public Library in Junction City. Class sessions focus on building communication, bonding and resiliency within a family. Promotes the use of bonding, boundaries, and monitoring to support family members in resisting the use of drugs and alcohol and teaches alternative positive coping skills. For a January 2020 Registration form, click HERE.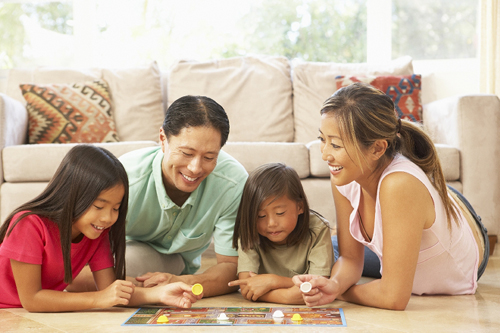 Save