Home and Family
K-State Research and Extension is a leader in providing research-based information and education for creating strong, healthy Kansas communities. We strive to improve family relationships, develop consumer and financial management skills and help Kansans balance the demands of work, family and community.
Use the links to your left for more information about family nutrition, parenting, food safety, Medicare and aging, and other important topics.
New Resources:
Food Mixes in a Jar
Looking for some homemade holiday gift ideas? Food mixes in a jar can be a fun, economical, and healthy alternative to the more traditional cookie and candy tray. Click HERE to download the Food Mixes in a Jar publication for great homemade holiday gift ideas and yummy recipes for food mixes in a jar!
Eat Smart for the Holidays
The holiday season can be a challenge for those who are trying to make healthy food choices. There is so much traditional food that doesn't lend itself to healthy eating but you shouldn't overlook alternative dishes to help you through the holidays. There are also some healthy twists on traditional foods that can help. Click HERE for a small sampling of the resources you can get from our office if you are looking for a healthier holiday food season!
Keeping your expenses in check during the holidays can be a challenge. The Holiday Planning Worksheet is a simple tool to help you stay on target with your budget while giving you an "At-A-Glance" accounting of your purchases. Click HERE to download the worksheet and informational brochure.
Build stronger family relationships at the dinner table. Click HERE to find out how!
Sound Living Podcasts:
With one year ending and a new one beginning, it's a good time to reflect on where we stand – both personally and professionally. K-State Research and Extension specialist in financial management, Elizabeth Kiss, says it's also a good time to assess where we stand financially and to set some short and long-term financial goals. - click HERE
Upcoming Events:
Quick Meals for Busy Families is a community-based nutrition and well-being program offered in Junction City at two locations. Co-sponsored by Live Well Geary County and Geary County K-State Research & Extension, it is based on the Healthy for Life 20 by 20 program created by the American Heart Association and Aramark. Funding for this free program is provided through a grant receive by the American Association of Family and Consumer Sciences. The Quick Meals for Busy Families class focuses on empowering people to make healthy food, nutrition and lifestyle choices. To learn more about how to register for this program, down load the flyer for the Konza Prairie Community Health Center location HERE and for the 12th Street Community Center location HERE.
Strengthening Families 7-17—Meeting weekly on Tuesdays from 4:00—5:30pm beginning January 21 thru March 31 at the Dorothy Bramlage Public Library in Junction City. Class sessions focus on building communication, bonding and resiliency within a family. Promotes the use of bonding, boundaries, and monitoring to support family members in resisting the use of drugs and alcohol and teaches alternative positive coping skills. For a January 2020 Registration form, click HERE.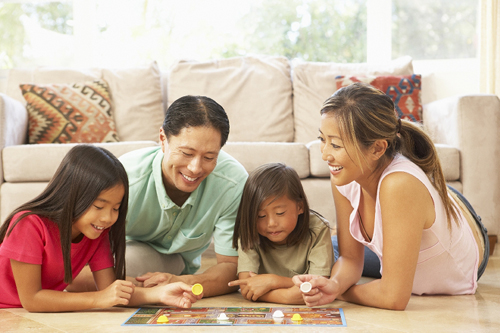 Save