Home and Family
K-State Research and Extension is a leader in providing research-based information and education for creating strong, healthy Kansas communities. We strive to improve family relationships, develop consumer and financial management skills and help Kansans balance the demands of work, family and community.
Use the links to your left for more information about family nutrition, parenting, food safety, Medicare and aging, and other important topics.
Case for a Cause - A Geary County Free Fair Community Project
There are many children and families in our region that have inadequate or no housing. They have to move from one place to the next with little or no warning. Children who are in foster care often have little of their own to take to their next placement. Something as simple as a pillowcase can easily move with them and and carry what they can while also serving as something to comfort them while in transition. The Geary County Free Fair Board is offering a unique Pillowcase Contest in the Open Class division of the fair this year. Anyone age 4 and up can enter a homemade pillowcase into the Open Class fair where it will be judged and receive a ribbon. After the fair is over, the pillowcase will be donated to local emergency support agencies to give to families and/or children in crisis and transition.
For more information about the Case for a Cause project, click HERE. If you want directions on how to make a pillowcase, simple sewing directions are provided HERE. Join us this summer in helping the children and families of our county have something unique and handy to call their own!
New Resources:
Freezing Vegetables
Even though eating fresh vegetables is one of the best things about a Kansas garden, summer is not the only time you can enjoy them. When you pick vegetables at their prime, with careful handling you can prepare and store them so they hold their fresh qualities all year long. You can also maintain the flavor, texture and nutritional values doesn't change. For a complete list of garde begetables and how to prepare them for the freezer, click HERE for the Freezing Vegetables Fact Sheet.
Financial Independence
In her article titled, Draw Your Financial Dreams, Dr. Barbara O'Neill shares how you can begin taking steps at any age to become financially independent. Dr. O'Neill is the Extension Specialist in Financial Resource Management with Rutgers cooperative Extension. Click HERE to read the article.
Sound Living Podcasts:
With one year ending and a new one beginning, it's a good time to reflect on where we stand – both personally and professionally. K-State Research and Extension specialist in financial management, Elizabeth Kiss, says it's also a good time to assess where we stand financially and to set some short and long-term financial goals. - click HERE
Upcoming Events:
Geary County Free Fair July 22-25 - This family friendly community-focused event offers something for everyone. Check out the details at or stop by the Geary County K-State Research & Extension Office at https://www.geary.k-state.edu/county_fair/index.html or drop by our office at 119 E. 9th St. in Junction City!
Strengthening Families 7-17—Meeting weekly on Wednesdays from 10:00—11:30am beginning August 21 thru October 30 at the Dorothy Bramlage Public Library in Junction City. Class sessions focus on building communication, bonding and resiliency within a family. Promotes the use of bonding, boundaries, and monitoring to support family members in resisting the use of drugs and alcohol and teaches alternative positive coping skills. For a Fall 2019 Registration form, click HERE.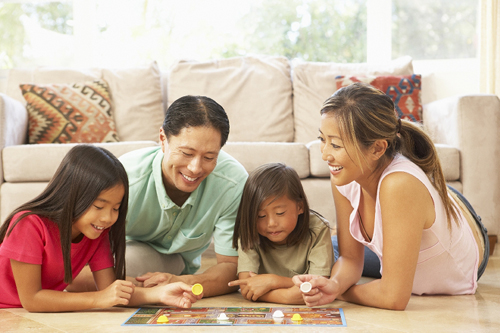 Save