Home and Family
K-State Research and Extension is a leader in providing research-based information and education for creating strong, healthy Kansas communities. We strive to improve family relationships, develop consumer and financial management skills and help Kansans balance the demands of work, family and community.
Use the links to your left for more information about family nutrition, parenting, food safety, Medicare and aging, and other important topics.
New Resources:
Adverse Childhood Experiences (ACEs) are stressful events that can include abuse, neglect, and household dysfunction. The ACEs study conducted by Drs. Robert Anda and Vincent Felitti in a collaboration with the Deters for Disease Control and the Kaiser Foundation, found that the accumulation of ACEs is a key predictor of adulthood health issues. Examples of ACEs include:
Physical abuse
Emotional abuse
Sexual abuse
Household dysfunction such as:

Substance Abuse
Mental Illness
Battered mothers
Criminal Behavior
ACEs do not discriminate based on race, ethnicity, income or family composition. ACEs are a serious community health problem with far-reaching consequences across the lifespan. They are also preventable. To learn more about what you can do in your community to help prevent ACEs, click HERE to read a comprehensive community prevention framework developed by the Centers for Disease Control and Prevention's Division of Violence Prevention and the National Center for Injury Prevention and Control.
Medicare Appeals Publication
For Medicare Beneficiaries, the new year brings changes to your prescription plan coverage and premium. If you have questions about your bill or drug coverage, begin by calling the customer service number found on your membership card from the company you are signed up with. If you are unsatisfied with their response you can call Medicare directly at 1-800-MEDICARE (1-800-633-4227.) To learn more about how to make an appeal regarding your billing or prescription coverage, click HERE to download the Medicare Appeals publication.
Sound Living Podcasts:
With one year ending and a new one beginning, it's a good time to reflect on where we stand – both personally and professionally. K-State Research and Extension specialist in financial management, Elizabeth Kiss, says it's also a good time to assess where we stand financially and to set some short and long-term financial goals. - click HERE
Walk Kansas 2020:
Registration is open now through March 29th. Walk Kansas will be from March 15 - May 9th. For more information, click HERE.
Strengthening Families 7-17—Meeting weekly on Tuesdays from 4:00—5:30pm beginning January 21 thru March 31 at the Dorothy Bramlage Public Library in Junction City. Class sessions focus on building communication, bonding and resiliency within a family. Promotes the use of bonding, boundaries, and monitoring to support family members in resisting the use of drugs and alcohol and teaches alternative positive coping skills. For a January 2020 Registration form, click HERE.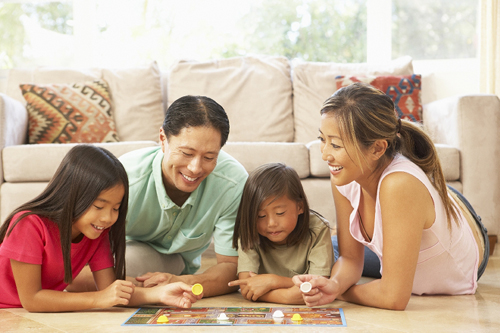 Save