Home and Family
K-State Research and Extension is a leader in providing research-based information and education for creating strong, healthy Kansas communities. We strive to improve family relationships, develop consumer and financial management skills and help Kansans balance the demands of work, family and community.
Use the links to your left for more information about family nutrition, parenting, food safety, Medicare and aging, and other important topics.
Case for a Cause - A Geary County Free Fair Community Project
There are many children and families in our region that have inadequate or no housing. They have to move from one place to the next with little or no warning. Children who are in foster care often have little of their own to take to their next placement. Something as simple as a pillowcase can easily move with them and and carry what they can while also serving as something to comfort them while in transition. The Geary County Free Fair Board is offering a unique Pillowcase Contest in the Open Class division of the fair this year. Anyone age 4 and up can enter a homemade pillowcase into the Open Class fair where it will be judged and receive a ribbon. After the fair is over, the pillowcase will be donated to local emergency support agencies to give to families and/or children in crisis and transition.
For more information about the Case for a Cause project, click HERE. If you want directions on how to make a pillowcase, simple sewing directions are provided HERE. Join us this summer in helping the children and families of our county have something unique and handy to call their own!
New Resources:
Essential Living Skills Program(s)
Are you or a group you work with looking to polish your skills in the area of money management or apparel management? Do you want to learn more about Home Maintenance or Understanding Your Child's Development? These are just a few of the many topic covered in the K-State Research & Extension Essential Living Skills learning series. Here are a few examples of this valuable life skills series (click on the topic to access the lesson):
Essential Living Skills: Apparel Management - This learning series includes six lessons ranging in topics from clothing care and laundry tips to developing professional wardrobe.
Essential Living Skills: Steps to Healthy Aging - Essential Steps to Healthy Aging introduces 12 healthy behavior practices that encourage optimal aging throughout the life span.
Essential Living Skills: Money Management - The Essential Living Skills: Money Management curriculum has three modules, including: Budgeting Basics;Banking Basics; Record Keeping: The Facts of Your Life
Food Safety After a Flood
The recent and ongoing rain has some folks concerned about the possibility of flooding. A flooded home may have more than structural safety to be concerned about. This publication gives you information about the food safety issues that can also be involved. As a Food Safety Specialist for K-State Research & Extension, Dr. Londa Nwadike provides steps you can take to protect you and your family from exposure to unsafe food in her publication Food Safety After a Flood. CLICK HERE
Sound Living Podcasts:
With one year ending and a new one beginning, it's a good time to reflect on where we stand – both personally and professionally. K-State Research and Extension specialist in financial management, Elizabeth Kiss, says it's also a good time to assess where we stand financially and to set some short and long-term financial goals. - click HERE
Upcoming Events:
Medicare Basics:
Are you going to be 65 in the next 6 months to a year? Do you assist an aging parent with their medical needs? Does the Medicare system seem to overwhelm you? If you answered "yes" to any of these questions, you will find the Medicare Basics workshop to be helpful. Join Deb Andres, SHICK counselor at the Dorothy Bramlage Public Library on Friday, April 26 from 2 - 4pm for this free program.

Registration Deadline: April 19, 2019. Call 785-238-4161 to reserve. Note: a minimum of 10 participants required for the class to hold.
Sponsored by: Geary County K-State Research and Extension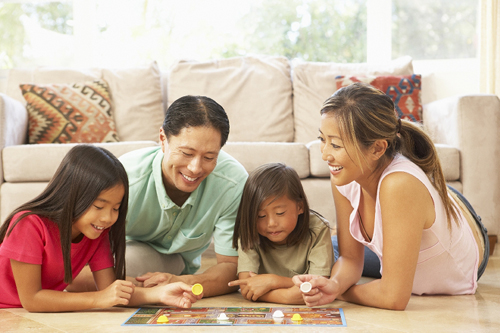 Save