Home and Family
K-State Research and Extension is a leader in providing research-based information and education for creating strong, healthy Kansas communities. We strive to improve family relationships, develop consumer and financial management skills and help Kansans balance the demands of work, family and community.
Use the links to your left for more information about family nutrition, parenting, food safety, Medicare and aging, and other important topics.
Sound Living Podcasts:
A recent survey by the American Psychological Association found 82% of the respondents never imagined the COVID-19 pandemic would last this long. In addition, Americans are hesitant about the future regardless of their vaccination status. 49% said they would feel uneasy about adjusting to in-person interaction once the pandemic ends. Kansas State University associate professor in the College of Health and Human Sciences, Elaine Johannes, says 67% also said living through the coronavirus pandemic has been a roller coaster of emotions. You can listen to Dr. Johanne's interview and other informative podcasts found on the Sound Living website.
Sound Living is a weekly public affairs program addressing issues related to families and consumers. It is hosted by Jeff Wichman. Each episode shares the expertise of K-State specialists in fields such as child nutrition, food safety, adult development and aging, youth development, family resource management, physical fitness and more.
To listen to Sound Living podcasts, click HERE!
New Resources:
Pumpkins & More: Fall brings a variety of colors and seasonal foods to mind. Learn how to prepare and use fresh pumpkin in your favorite fall recipes. Click HERE!. Pumpkins are a favorite fall icon, but they are also a very nutritious squash that is also low in calories! They are native to North America and are the anchor decoration for two American fall holidays: Halloween and Thanksgiving. Click HERE for a treasure trove of all things pumpkin!
Live Well Geary County
and K-State Research & Extension are working together to instill policies, systems, and environmental changes to improve the ability for Geary County residents to live with improved healthy habits! The non-profit organization is launching a new pilot program for Seniors. Healthy Together is a weekly FREE healthy meal offered to senior citizens to help them enjoy fellowship, fun, and food. Click
HERE
for more information about the program. Interested in learning more about Live Well Geary County's work in the area? Read the Pathways to Kansas Blue Cross/Blue Shield 2021 grant impact summary
HERE!
Handwashing for Health: Something as simple as hand washing can help keep you and your family safe and healthy. You can download a hand washing poster HERE to remind children and adults how to wash their hands to stay healthy and safe from COVID19! For a quick video review, click HERE!
Strengthening Families Protective Factors Framework: Protective factors are characteristics or strengths of individuals, families, communities or societies that act to mitigate risks and promote positive well-being and healthy development. Most often, we see them as attributes that help families to successfully navigate difficult situations. What a better time than now to learn more about these protective factors and discover ways you can develop them in your family relationships? A quick read fact sheet on the Framework can be downloaded HERE. Check out the fun family activities that promote the protective factors in families found on the Family Life tab.
Strengthening Families 7-17 is a program designed to equip children with pro-social skills while supporting parents as they navigate through the many challenges that come with their role. Call the Geary County K-State Research and Extension office, 785-238-4161, to find out when the next class is being offered.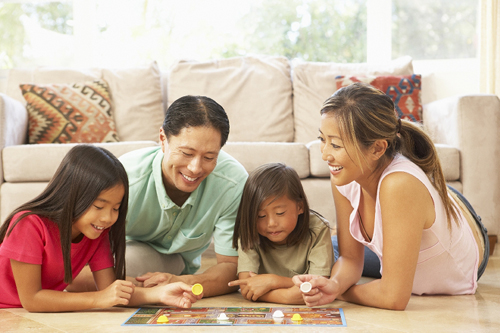 Save