Home and Family
K-State Research and Extension is a leader in providing research-based information and education for creating strong, healthy Kansas communities. We strive to improve family relationships, develop consumer and financial management skills and help Kansans balance the demands of work, family and community.
Use the links to your left for more information about family nutrition, parenting, food safety, Medicare and aging, and other important topics.
New Resources:
Beware of Fake Checks
Scammers are using digital technology and advanced printing techniques to make fake checks look like the "real deal!" These fake checks have scammed unsuspecting consumers out of millions of dollars. Click HERE to read more from the Federal Deposit Insurance Corporation (FDIC).
Too Much Clutter
Have you found that life has been too busy and things have simply piled up at home. You're not alone. If you need some fresh ideas on organizing the overflow that life offers, click HERE to read this fact sheet on how to Cut The Clutter in your home and work space.
Bottled Water Fact Sheet
It is a good sign that bottled water consumption in the United States has finally overcome the consumption of bottled soft drinks. Water is needed for many body functions and helps you maintain a balanced diet, as well. Does bottled water work more effectively than water out of the tap? Click HERE to read more about the health benefits of water and the myths and facts behind bottled water.
Parent Resource Guide
This two-page flyer offers parents a quick glance at the variety of resources available to families in Geary County and surrounding areas. Contact information is provided for each agency and/or service. To access the guide, click HERE!
Sound Living Podcasts:
With one year ending and a new one beginning, it's a good time to reflect on where we stand – both personally and professionally. K-State Research and Extension specialist in financial management, Elizabeth Kiss, says it's also a good time to assess where we stand financially and to set some short and long-term financial goals. - click HERE
Upcoming Events:
Medicare Open Enrollment- Each year, Medicare opens up the Part D Enrollment portal for Open Enrollment. From October 15 thru December 7, Medicare Beneficiaries can look at the different prescription plans available in their area. As individual plans and companies vary from year to year, it is important for those who have a Medicare Prescription plan to compare prices, co-payment costs, deductibles, and their drug formularies. Last year, Geary County and area residents saved an average of $673.25 each and a total of $72,037.26 for those who changed plans to take advantage of cost savings. If you are a Medicare Beneficiary and would like to review your current prescription plan, call the Geary County Extension office and visit with Traci to make an appointment with Deb. Available time slots are filling up fast, so don't wait to make your appointment!
Strengthening Families 7-17—Meeting weekly on Wednesdays from 10:00—11:30am beginning August 21 thru October 30 at the Dorothy Bramlage Public Library in Junction City. Class sessions focus on building communication, bonding and resiliency within a family. Promotes the use of bonding, boundaries, and monitoring to support family members in resisting the use of drugs and alcohol and teaches alternative positive coping skills. For a Fall 2019 Registration form, click HERE.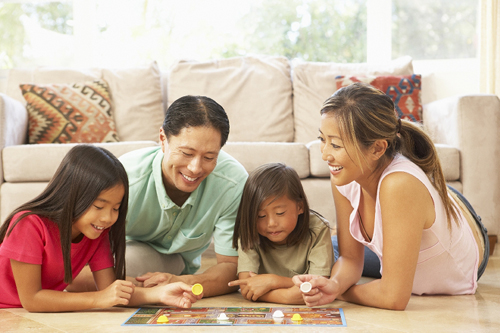 Save